Tuesday, June 30th, 2009
My peony bush has finally lost all its blooms. Man, was it laden with them this year! To think that monster peony bush once hid behind a shrub banking the house. Every spring I'd wonder why the heck a white, bushy flower or two was poking up over the shrub. Then, when we put on our addition, we took out the shrub. Low and behold, El Peony Bush appeared and has been going nuts every since.
Here are two pics of the peony and one of a baby marigold. It's in a separate garden that didn't want to get left out.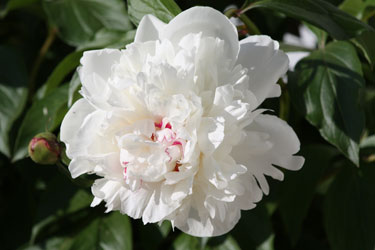 I'm Ready For My Close-Up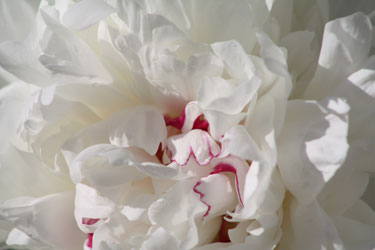 Not THAT Close!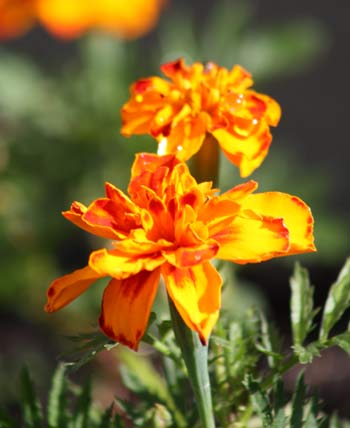 Baby Marigolds