Thursday, November 10th, 2016
Hey, everyone, I was supposed to post this on Monday and somehow forgot!! It went out in my newsletter and on Twitter and Facebook, but I totally forgot to mention it on my blog. Bad me. I got swept up in the US election and it slipped my mind.
But, no worries, the Romantic Comedy Booksweeps is taking entries until November 14th. There's still time to enter to win 60 romantic comedies, including my Canadian-set romcom, HEAD OVER HEELS, as well as a Kindle Fire! Visit Booksweeps to enter.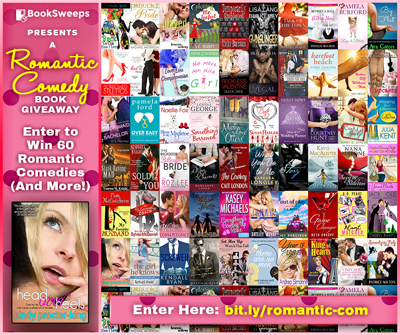 Seeing as I'm putting this out right after a blog post about my interview on Alicia Dean's blog, which includes an excerpt from PICTURE IMPERFECT, I'm mentioning that again now as well. It's a fun interview, so please drop by.