Tuesday, June 21st, 2016
I'm participating in the Summer Edition of Listify Life, but I'm not blogging about it this time around. I just know I'll get too busy with an upcoming book release and the WIP (work in progress), family visiting, and what-not. If you want to follow along with me for Listify Life, please check in at my social networks. I'm generally posting my photos of my lists on Monday or Tuesday. This week's theme, What Summer Means to Me, went out yesterday.
Here's where you'll find my Listify Life pics:
Here's the list of topics for this summer if you want to join in. More details and fun graphics on Sierra Godfrey's blog.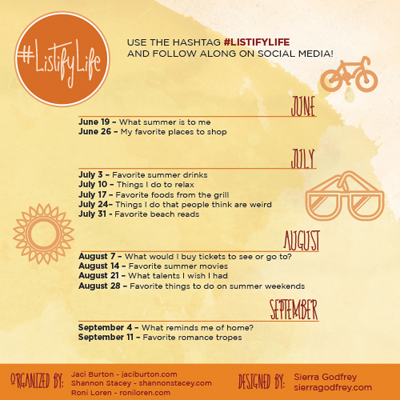 Check #listifylife on your social media of choice to catch my lists and others.