Tuesday, October 11th, 2016
PICTURE IMPERFECT releases in a week! My website is now fully updated with an excerpt, the cover, and buy links. Don't forget, the pre-order savings will extend only a few days after release (like 3-5 days, depending on how long it takes each vendor to apply the regular price of $4.99 USD), so if you want to take advantage of pre-order savings, please do so quickly.
Nifty graphic: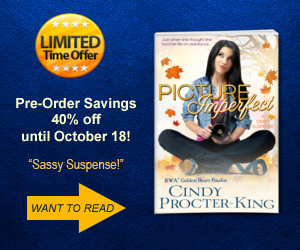 All buy links are on my PICTURE IMPERFECT book page!